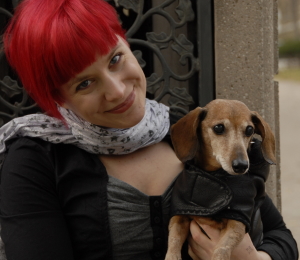 Founder
Dr. Dorea Reeser is the proud founder of Chemicals are Your Friends. She recently finished her Ph.D. in environmental chemistry at the University of Toronto, and her research focused on gaining a better understanding of the unique environment at water surfaces, and its influence on important gases in our atmosphere. She developed a passion for science outreach via many activities throughout her graduate career
Author and Content Contributor
Dr. Hasan Khan was born and raised in Ottawa, the lovely capital of Canada. At the tender age of 6, he found his older brother's chemistry set and decided the new, white carpet in the room was an excellent site for his first experiment. His parents decided that if he was going to spill things all over the place, he might as well do it outside the house, so they enrolled him in a summer chemistry class. Thus began Hasan's journey into the wonderful world of chemical research.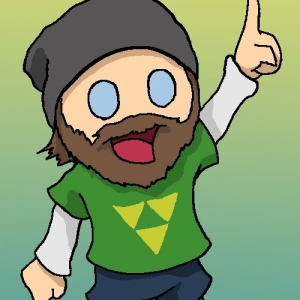 Visual Artist
Mike Ellis is a comic book writer/artist, digital media producer and amateur beard-growing aficionado. He began spitefully making comics while attending the University of Toronto after the comics in the school's newspaper were so bad he shouted, "I could make a better comic!"  He did and has been ever since. See?  Spite, it's a powerful motivator! Since then he's done work for Scientific American, Science Rendezvous, Corus Radio, Comedy Central and numerous comic book publishers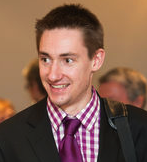 Past Author and Content Contributor
Nathan Oldridge is a high school chemistry teacher and tutor.  He earned an Honours Bachelor of Science in Chemistry from the University of Waterloo, and a Masters of Science in Chemistry by studying the gases that escape from sea ice when light shines on it.  Afterward, he earned a Teaching Certificate and taught in a private high school for two years.  He currently tutors, freelance, around Toronto. He produces videos for his YouTube channel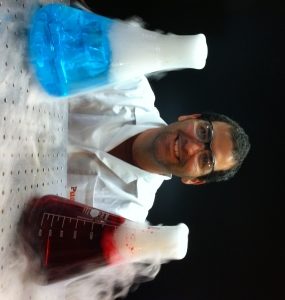 Guest Blogger
Alon Eisenstein can still remember the day he decided to study chemistry, sitting in a small coffee shop, going through the list of study fields. Remembering his deep admiration towards his chemistry teacher, and the joy he had for the subject, left him with an easy decision. After completing a B.Sc. in chemistry at the Ben-Gurion University in Israel, he took some time working as an analytical R&D researcher, a most rewarding experience.
Honorary Teammates
CAYF would like to thank Jason Lee for helping us set up this site and for his continuing advice! We would also like to thank Avila DeSousa for helping us create signs and perform fun chemistry demonstrations during Science Rendezvous.